December 18, 2020 | Keith Neuman
Confederation of Tomorrow 2020: Indigenous - non-Indigenous Relations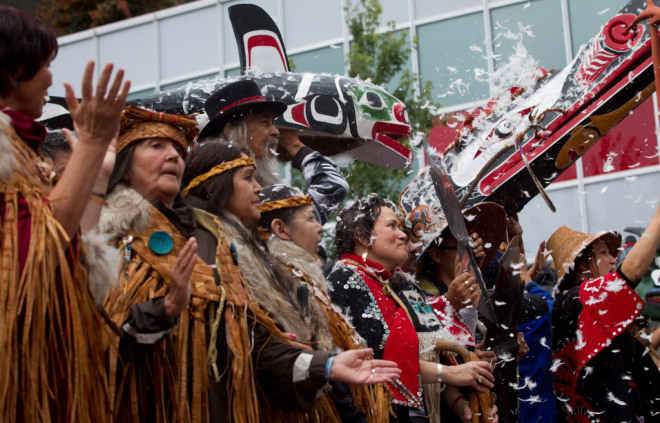 This is the fourth in a series of reports from the Confederation of Tomorrow 2020 Survey of Canadians.
This report is the fourth in a series presenting the results from the Confederation of Tomorrow 2020 Survey of Canadians, a national public opinion study that gives voice to Canadians on the future of the federation. This report focuses on the perspectives of both Indigenous Peoples and non-Indigenous Canadians with respect to current relations between their communities, reconciliation, Indigenous representation in federal institutions, and Indigenous control over development on their traditional territories.
On the issues covered in this survey, there is little public consensus – opinions are spread among those with a more pro-Indigenous perspective, those with an opposite view, and those who have no clear opinion either way.
On balance, however, Canadians express dissatisfaction with the status quo, and voice support for more actions to address outstanding issues facing Indigenous Peoples, such as representation in federal institutions and control over traditional lands. Moreover, this perspective has solidified over the course of the year, as the country has become more cognizant of its legacy and current reality of racism directed at Indigenous Peoples and others.
Read the Final Report
T

he other reports from this research are also available on this website:
Report 1 - Regional Perspectives on the Economy and Climate Change
Report 2 - The Division of Powers and Resources
Report 3 - Identity, Values and Language


The Confederation of Tomorrow 2020 Survey of Canadians was conducted by the Environics Institute for Survey Research, in partnership with four leading public policy organizations across the country: the Canada West Foundation, the Centre D'Analyse Politique Constitution Fédéralisme, the Institute for Research on Public Policy, and the Brian Mulroney Institute of Government at StFX University. The study consists of a national public opinion survey of 5,152 Canadians (aged 18 and over) conducted online (in the provinces) and by telephone (in the territories) between January 13 and February 20, 2020.

For more information, contact Andrew Parkin


Stay Informed

Like what you're reading? With our bi-monthly e-newsletter, you can receive even more with the latest details on current projects, news, and events at the institute.
Subscribe
Interested in hearing or learning more? Book a presentation to get even greater in-depth insights.
Book a Presentation