The Evolution of Prairie Discontent


Women's Equality & the Women's Movement: An Update

Just over 50 years after the tabling of the report of the Royal Commission on the Status of Women, the sense that more needs to be done to promote the equality of women has not faded

Read more

Working when Sick How Workplace Regulations & Culture Will Impact the Post-Pandemic Recovery

Access to paid sick days and the influence of workplace culture both impede efforts to contain the spread of serious illness

Read more

Democracy and Political Polarization in Canada and the U.S.

More Americans stand at either end of the political spectrum; more Canadians stand in the middle Read more

Making Up Time: The Pandemic's Impact on Young Adults in Canada

The pandemic's impact has been felt more acutely and more persistently among young Canadian adults.

Read more

Canadian Public Opinion about Indigenous Peoples and Reconciliation

The 2021 Focus Canada survey reveals that attitudes in Canada are shifting

Read more

Support for Democracy in Canada

Canadians are generally satisfied with the country's democracy and political system, and are becoming more likely to trust its key political institutions and actors.

Read more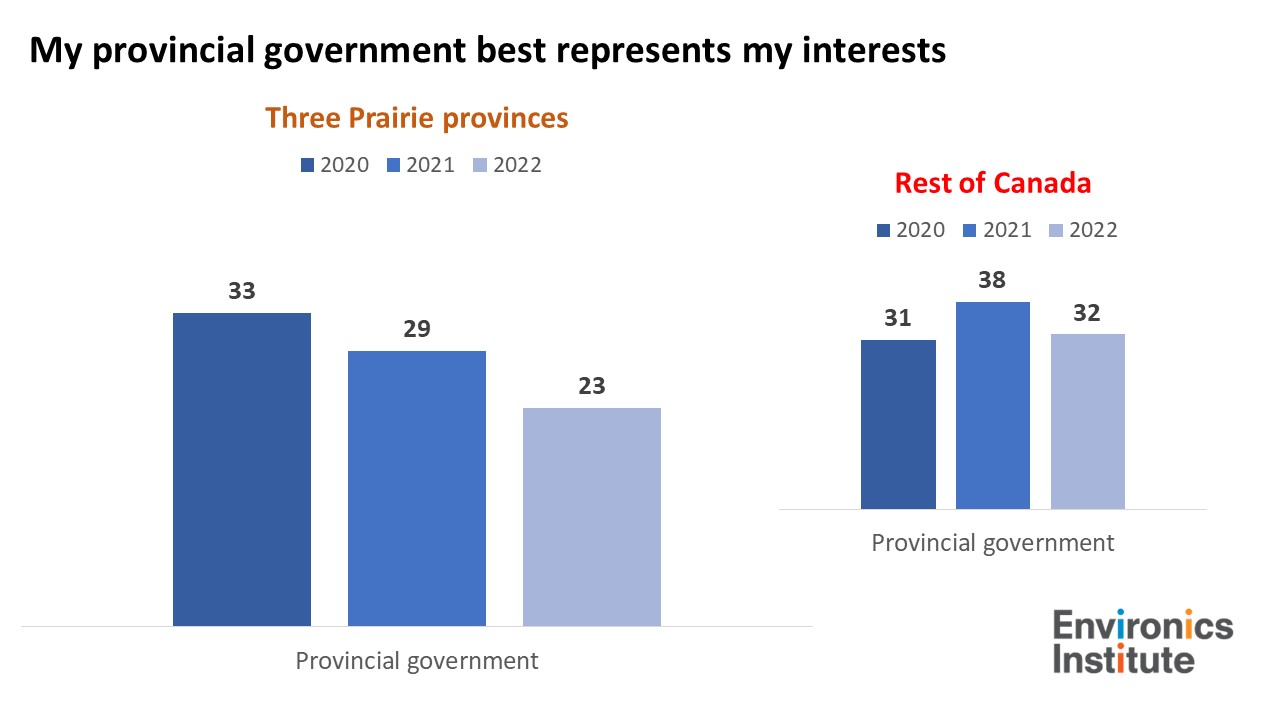 Which government do you believe best represents your interests?
A reflection on the eve of the 40th anniversary of patriation and the Charter of Rights and Freedoms

Read More

---

La distance géographique ne rend pas les Canadiens sourds aux enjeux qui touchent leurs concitoyens ailleurs au pays

Read More

---

Our latest survey confirms that the pandemic's impact has been felt more acutely and more persistently among young adults

Read More

---
See More Insights