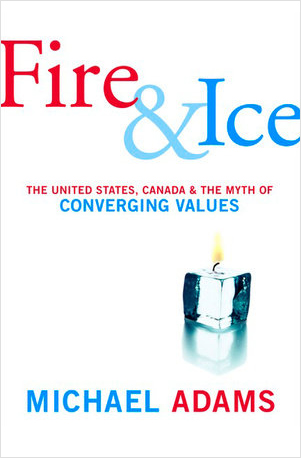 Fire & Ice: The United States, Canada & The Myth of Converging Values
In this 2003 bestseller, Michael Adams offers the surprising argument that the values of Canadians and Americans are diverging in important ways. Despite the two countries' profound economic integration, their many historical, demographic, and geographic similarities, and the ubiquity of American popular culture in Canada, Adams argues that Canadians and Americans increasingly view the world differently.
Relying on thousands of social values surveys conducted in Canada since 1983 and in the United States since 1992, Adams describes cross-border differences on matters ranging from religion, authority, and the family to entertainment, consumption, and civic life. Fire and Ice offers an illuminating portrait of the evolving values of two nations separated at birth.
"Michael Adams accurately describes the value structure beneath the current Canadian-American debate." — The Globe and Mail
"Adams's findings titillate because they fly in the face of conventional wisdom." — Seattle Times
"Persuasive and arresting…" — Toronto Star
"Thoroughly engaging…" — National Post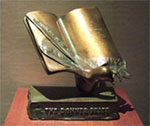 Fire and Ice won the Donner Prize in 2003 for best book on Canadian public policy, and was selected by the Literary Review of Canada as one of the hundred most important books ever published in Canada.


Stay Informed

Like what you're reading? With our bi-monthly e-newsletter, you can receive even more with the latest details on current projects, news, and events at the institute.
Subscribe