March 21, 2019 | Keith Neuman
Confederation of Tomorrow 2019 Survey of Canadians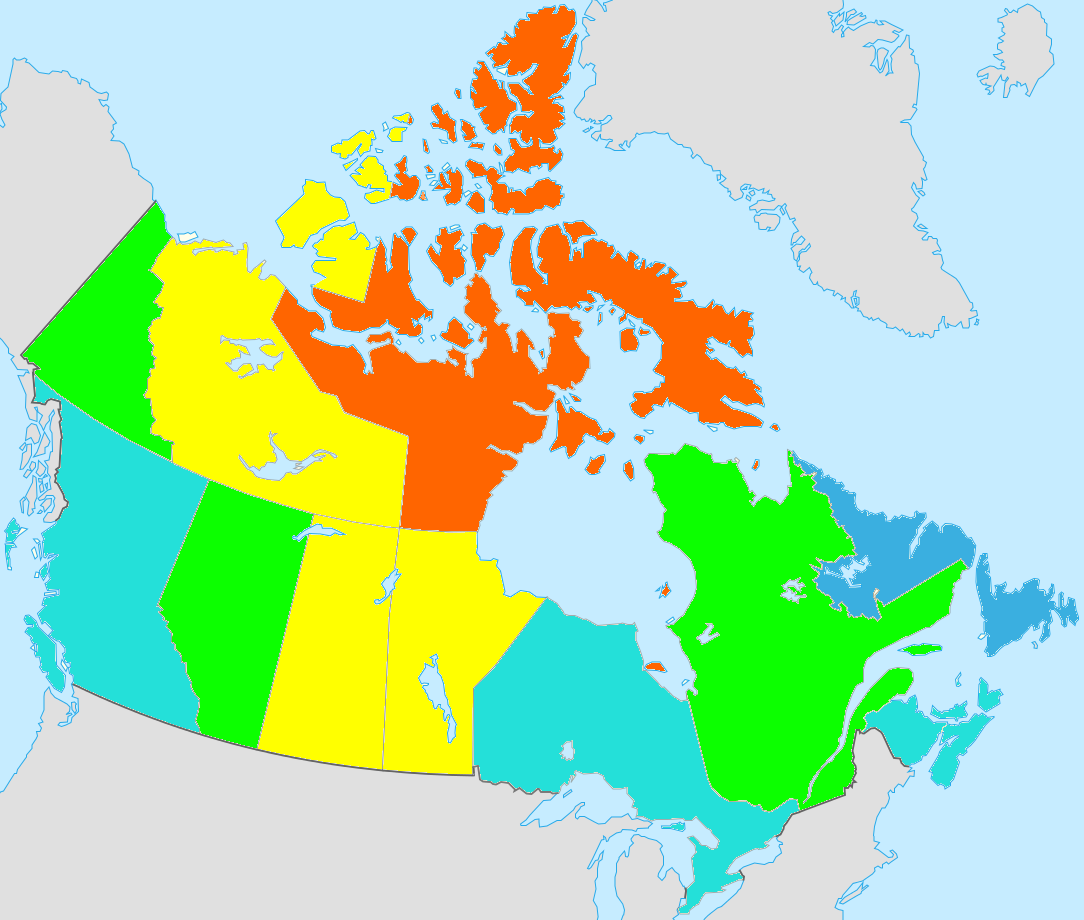 The Environics Institute for Survey Research, in partnership with the Canada West Foundation, the Mowat Centre, the Centre D'Analyse Politique Constitution Fédéralisme (Montreal), the Institute for Research on Public Policy, and the Brian Mulroney Institute of Government at StFX University have recentlly conducted a national public opinion survey to give voice to Canadians on the future of the confederation.
This research builds on previous research conducted over the past several decades, including Environics' Focus Canada, and the "Portraits of Canada" studies conducted by the Centre for Research and Information in Canada (CRIC). This new survey will update selected key opinion indicators, as well as mark a fresh starting point in focusing on emerging issues facing the country's future. This study is intended to establish a new benchmark - the first in a series that will explore Canadian public opinion on the confederation of tomorrow as the early 21st century unfolds.
The survey was conducted online in December 2018 - January 2019 with a representative sample of 5,732 Canadians (18 years and older), stratified to provide for meaningful results in all 13 provinces and territories, as well as Indigenous Peoples across the country.
The survey results is being published in three separate reports. The second report - titled: Making Federalism Work: Leadership, Trust and Collaboration, is being published on June 4, 2019. This report focuses on the ways in which the country's federal, provincial and territorial governments should work together as federal partners to address key issues.


Read the full report, executive summary and detailed data tables on the sidebar to the right -------------------------------------------------->
--------------------------------------------------------------------------------------------
The first report - titled
Canada: Pulling together or drifting apart?
This report looks at Canadians' identity within the country, and how they see their province or territory's place in the federation.
--------------------------------------------------------------------------------------------
A separate report
Official Bilingualism at 50
was released by the Mowat Centre, which covers the survey findings on Canadians' support for official biliingualism and interest in learning another language.
READ THE FINAL REPORT

Published in Policy Options, an opinion piece (in French), co-authored by Executive Director Andrew Parkin, Evelyne Brie and Félix Mathieu, on the likelihood of a Quebec-Alberta alliance
READ Op-Ed

Listen to Andrew Parkin discuss the research and its implications on a Policy Options podcast (published August 15, 2019)
LISTEN TO PODCAST
The third and final report from this research has now been released:
Background on the study
For much of the late 20th century, Canadian politics was dominated by high-stakes attempts to re-make or dismantle the country's federation. First ministers met regularly for mega-constitutional deal-making, while successive Quebec and federal governments wrestled with iterations of pre- and post-referendum strategies. The 1990s alone witnessed a national referendum on the constitution, and second and narrowly-won referendum on Quebec independence, and two new regionally-based political parties – Reform and the Bloc Quebecois - taking turns as Her Majesty's Loyal Opposition.


In recent years, it has appeared that such storms have now finally passed. A new generation of Canadians has come of age with no direct memories of national unity crises. Regional party fragments have once again coalesced around the traditional left-centre-right national options. And as other countries wrestle with the rise of inward-looking nativism, Canada appears to offer hope as a successful example of multiculturalism and multi-national federalism capable of reconciling unity and diversity.
At the same time, there remain unresolved issues that can easily divide Canadians along the fault-lines of region and identity. Controversies over transnational pipelines are pitting erstwhile regional allies against one another, while the country's plan to meet international climate change obligations are at risk from several provinces now ready to challenge the wisdom of carbon pricing. Quebec's recent position paper on its "way of being Canadian" awaits a serious reply from its partners in confederation, while Atlantic Canada continues to search for ways to offset its declining demographic and economic clout. And the lack of concrete actions to match verbal commitments towards reconciliation with Indigenous Peoples threatens to undermine the country's harmony at home and reputation abroad.
In short, as Canada moves past its 150th birthday, new dimensions and challenges to the structure and governance of Canada are demanding greater attention. These issues are being considered by governments, think tanks and academics, but it is also important to hear from the rest of Canadians, who have both a say and a stake in the outcomes. It is often as important to listen to citizens during times of relative calm as it is during crises. And it is important to hear what a new generation of citizens have to say, both about the unresolved challenges they have inherited and the emerging challenges they are called upon to confront.

For more information:
Andrew Parkin Environics Institute

[email protected]
Stay Informed

Like what you're reading? With our bi-monthly e-newsletter, you can receive even more with the latest details on current projects, news, and events at the institute.
Subscribe
Interested in hearing or learning more? Book a presentation to get even greater in-depth insights.
Book a Presentation