October 31, 2007 |
2007 Survey of Afghans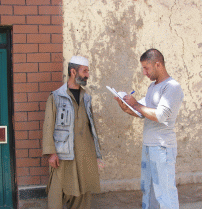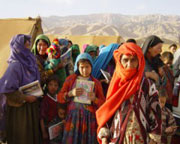 The Institute sponsored the first-ever Canadian-initiated public opinion survey of the people of Afghanistan on issues related to quality of life, reconstruction, and Canadian military presence in the country. This project was undertaken in partnership with the CBC, The Globe and Mail, La Presse and the Centre for European, Russian, and Eurasian Studies and the Munk Centre for International Studies, (both at the University of Toronto).
The survey was conducted by Environics Research, in collaboration with the Afghan Centre for Survey and Opinion Research (ACSOR) which has a well-established survey research operation for in-person interviewing to a high standard in every province across the country.
Keywords: Afghanistan, confidence in political institutions, government policy/priorities, economic/financial circumstances, economic confidence, extremism/terrorism, foreign policy, government role/effectiveness
Downloads / Supporting Material
Stay Informed

Like what you're reading? With our bi-monthly e-newsletter, you can receive even more with the latest details on current projects, news, and events at the institute.
Subscribe
Interested in hearing or learning more? Book a presentation to get even greater in-depth insights.
Book a Presentation