November 3, 2021 | Keith Neuman
Race Relations in Canada 2021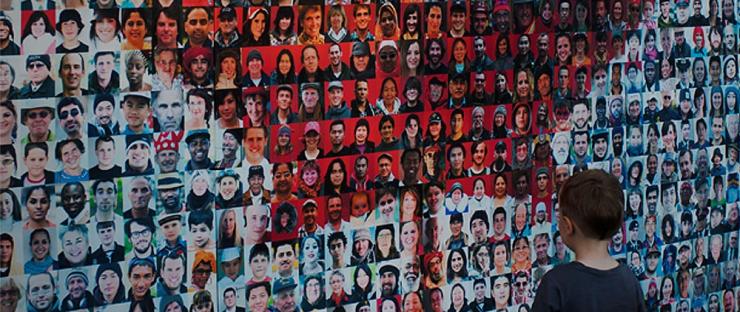 In 2019, the Environics Institute for Survey Research partnered with the Canadian Race Relations Foundation (CRRF) to conduct the first-ever national survey on race relations in Canada. This landmark research established new benchmark indicators across the country from the perspective of its citizens, and provides the foundation for monitoring progress over time.

In 2021, the Institute and the CRRF updated this research through a new national survey, to update key indicators of attitudes, perceptions and experiences of racism, and address new emerging issues. A major focus of this year's survey is on the impact of the COVID-19 pandemic on experiences of racism across Canada, including harassment and access to health care.

The purpose of this research is to generate credible, independent, empirically-derived evidence that will be widely referenced and used across Canadian sectors and communities. Such information can serve as point of common ground that brings different stakeholders together, and also provide a means for measuring progress (or the lack of progress) over time. This research is intended to provide information metrics to organizations in the public, private and non-profit sectors who are working to reduce racism both internally and in broader society.
Executive Summary
This latest research once again confirms the reality of racism in Canada. A significant proportion of the population experiences discrimination because of their race or ethnic background at least occasionally, if not more often, and has witnessed other people encounter similar treatment. Racial discrimination takes place across a range of settings, such as public spaces, in the workplace, in stores, and at school and university. And this is, by far, most widely experienced by Canadians who are Indigenous or Black, although it is by no means uncommon among those with other racialized identities.
There has also been notable change in public perspectives about race in Canada since the first survey two years ago, undoubtedly the result of high-profile incidents of racial injustice in the U.S. and Canada that have prompted renewed scrutiny of policing, institutional policies and the historical record. Broad public awareness and recognition of racism has expanded over the past two years, especially as it is affecting people who are Black or Indigenous, but also the Chinese community due to anti-Asian sentiments arising from the COVID-19 pandemic. And there is increasing appreciation of the systemic basis of discrimination in terms of racialized Canadians being treated less fairly than white people across a range of settings, such as when dealing with the police. Notably, however, the frequency with which racialized people report personal experiences with discrimination has remained largely unchanged since 2019, suggesting that it is awareness of racism in society rather than the problem itself that has undergone the most change.
The COVID-19 pandemic has taken a toll on the mental health of, and increased the daily stress experienced by, many Canadians (especially youth and those with precarious incomes), but does not appear to have disproportionately affected racialized people in terms of their health, overall life satisfaction and access to needed health care services. At the same time, Indigenous and Black Canadians express lower confidence in the safety and effectiveness of vaccines and, for this and possibly other reasons, have greater hesitation about getting vaccinated. As well, the research confirms an increase in anti-Asian discrimination, with many who areChinese or of other Asian backgrounds reporting racially-motivated harassment in various forms (people feeling uncomfortable around them, being subjected to slurs and jokes, feeling physically threatened); treatment that has long been experienced by other racialized groups, notably those who are Black or Indigenous.
The injustices and challenges of racism notwithstanding, it is not a major fault line in Canadian society at this point in time. Despite growing recognition of the problem, Canadians are more likely than not to believe that race relations are generally good in terms of how people from different groups get along and in the equality of opportunity for people with different racial backgrounds. And a majority remain optimistic that progress toward racial equality will happen in their lifetime, although such optimism has diminished somewhat over the past two years, especially among racialized Canadians. Race relations in this country may now be at an important juncture, and the next two years might well prove to be a critical period of reckoning.
Tweet
For more information:
Keith Neuman
Stay Informed

Like what you're reading? With our bi-monthly e-newsletter, you can receive even more with the latest details on current projects, news, and events at the institute.
Subscribe
Interested in hearing or learning more? Book a presentation to get even greater in-depth insights.
Book a Presentation