November 20, 2023 | Andrew Parkin
Housing Affordability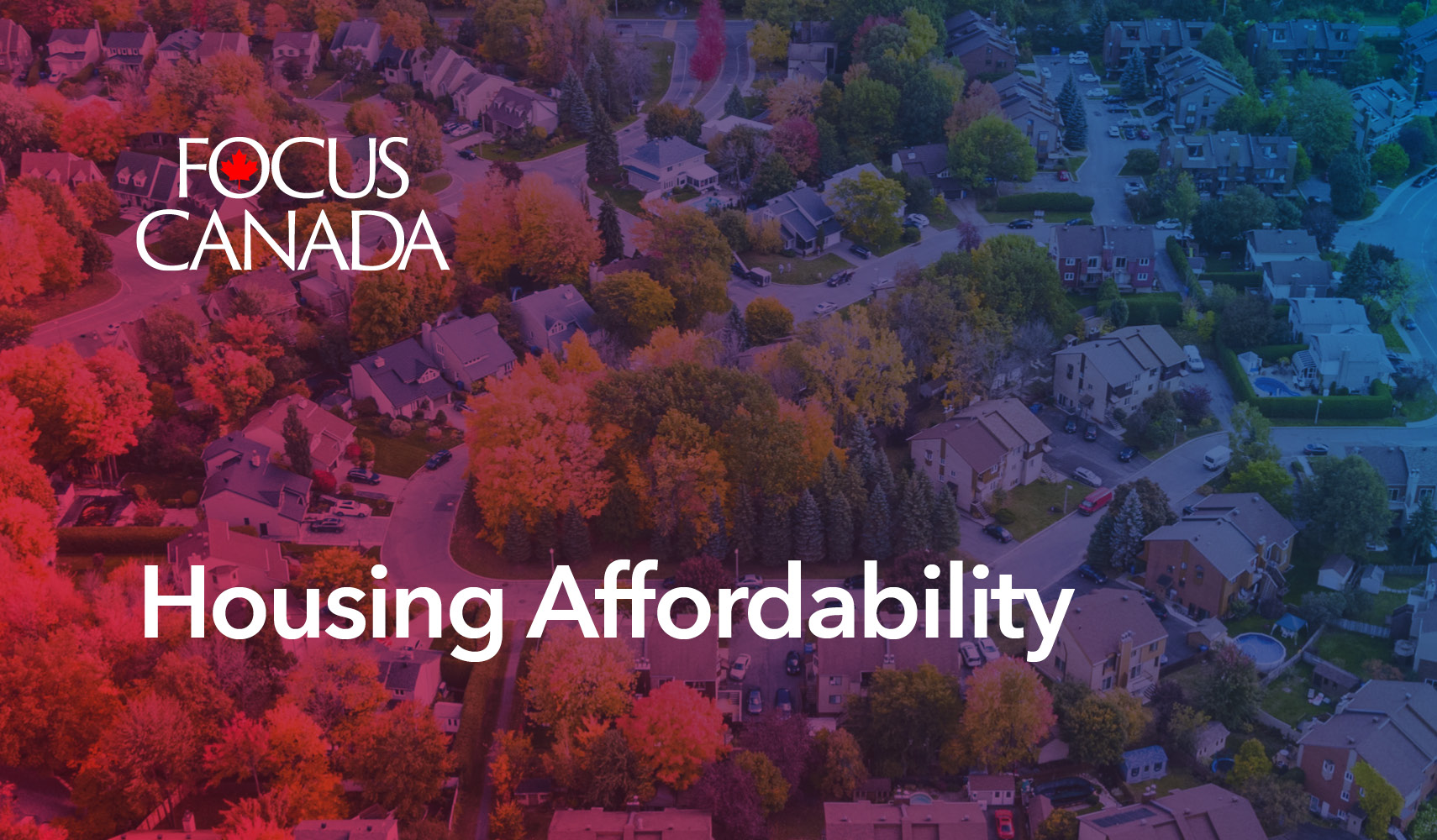 Housing Affordability
As part of its Focus Canada public opinion research program (launched in 1976), the Environics Institute updated its research on Canadian attitudes about home ownership. This survey was conducted in partnership with Century Initiative. This survey is based on telephone interviews conducted (via landline and cellphones) with 2,002 Canadians between September 4 and 17, 2023. A sample of this size drawn from the population produces results accurate to within plus or minus 2.2 percentage points in 19 out of 20 samples. All results are presented as percentages, unless otherwise noted.
As immediate concern with the COVID-19 pandemic faded, new issues have appeared on the public's agenda, the most prominent of which have been the cost of living and the affordability of housing. In many parts of the country, both housing prices and rents have risen steeply. And interest rates – which affect the amount and duration of mortgage payments – have increased as a measure to counter inflation. This Focus Canada report addresses these issues by exploring the views that Canadians have about the prospects for home ownership and the challenges posed by the interest rate jump.
The survey finds that younger Canadians in particular have become more concerned about housing affordability, less optimistic about their prospects for home ownership and – for those who already own their own home – more worried about their ability to continue to make their mortgage payments.
This is the second report from the 2023 Focus Canada survey. An earlier report examined attitudes toward immigration in Canada.
For more information, contact the Environics Institute at [email protected] or Dr. Andrew Parkin.
Stay Informed

Like what you're reading? With our bi-monthly e-newsletter, you can receive even more with the latest details on current projects, news, and events at the institute.
Subscribe
Interested in hearing or learning more? Book a presentation to get even greater in-depth insights.
Book a Presentation