November 18, 2018 | Keith Neuman
Focus Canada Fall 2018 - Canadian public opinion on immigration, refugees and the USA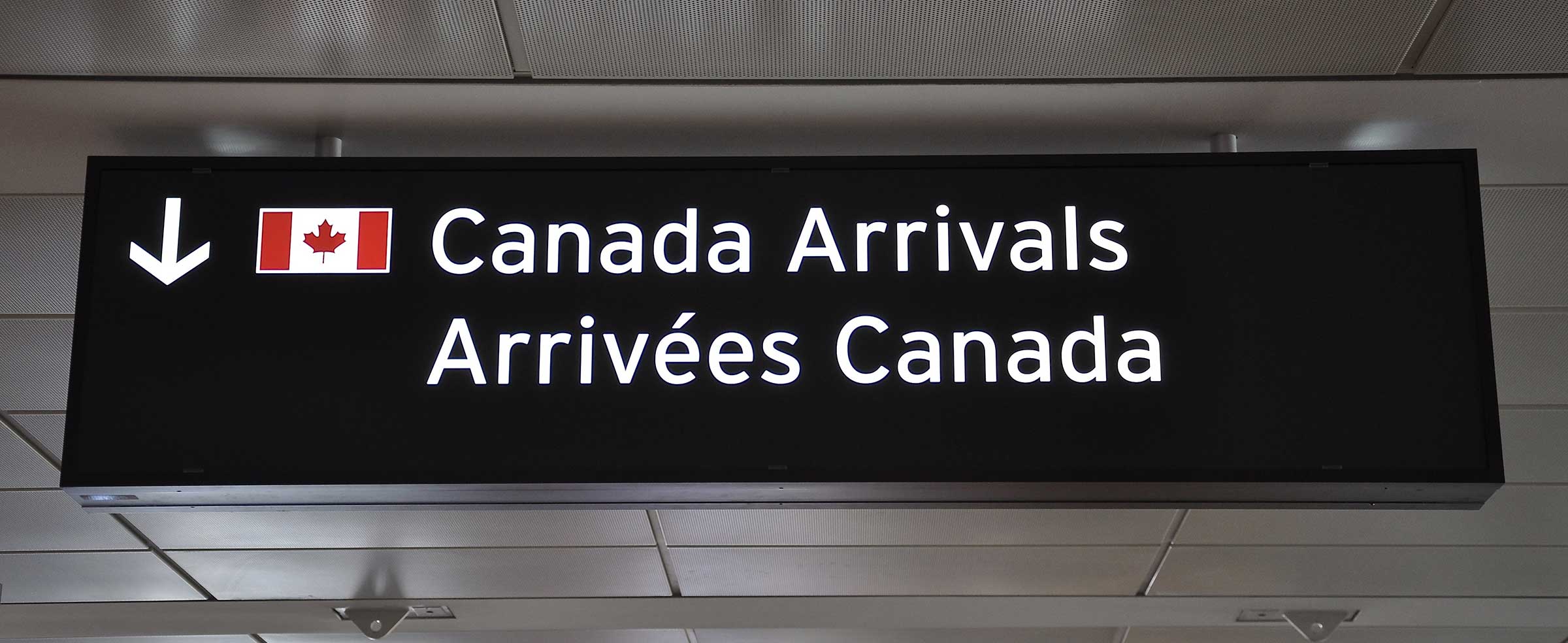 _____________________________________________________________________________________________
As part of its Focus Canada public opinion research program (launched in 1976), the Environics Institute updated its research on Canadian attitudes about immigration and about the USA. This survey is based on telephone interviews conducted (via landline and cellphones) with 2,000 Canadians between October 1 and 14, 2018. A sample of this size drawn from the population produces results accurate to within plus or minus 2.2 percentage points in 19 out of 20 samples.
_____________________________________________________________________________________________
Executive summary
The past year has been a contentious one for immigration and refugee issues in many parts of the world. In the USA, the Trump administration is taking a harsher stance on migrants (e.g. separating children from parents) and the political climate is turning ever more xenophobic. In response, a record number of asylum seekers have arrived at the Canadian border, straining the capacity of governments to manage the flow. Ontario and Quebec recently elected new right-of-centre populist leaders who may further test Canada's image as a welcoming and inclusive society. Former Conservative MP Maxime Bernier has now launched a new Peoples Party of Canada that challenges current policy and norms around immigration and multiculturalism. What impact are these events (and others) having on public attitudes about immigration and refugees? The Environics Institute conducted a national public opinion survey in October 2018 to answer this question, as well as update the public's overall view of the USA and its current President.
As has been documented on previous surveys, Canadians are more likely than not to be positive about immigration and its impact on making Canada a better place. However, opinions appear to have hardened a bit since February, in terms of the overall level of immigration, its contribution to the economy, and perhaps most noticeably the legitimacy of some refugees (an issue on which the public has been evenly divided in recent years). This shift is evident in small measure across much of the population, but is most noticeable in the Prairie provinces. At the same time, immigration/refugee issues are not among the salient top-of-mind issues facing the country, and have not become any more so over the course of the year.
The most sensitive issue for many Canadians continues to be the concern that some immigrants are not properly integrating into Canadian society, and a small majority continue to believe that too many immigrants are not adopting Canadian values. And yet this latest survey confirms previous ones in revealing that native-born and foreign-born Canadians largely agree on what values are the ones that immigrants need to adopt.
Attitudes about immigration and refugee issues vary somewhat across the population, with positive sentiments most widespread among younger Canadians, and those with a university education, and negative ones more prevalent in Alberta and among those 60 and older. The greatest divergence, however, is between supporters of Federal political parties on the left (Liberal, NDP, Green) and those on the right (Conservative, the new Peoples Party of Canada), and this division appears to be widening over time.
Canadians pay close attention to events in the USA, and this year they have also found their country in the crosshairs of an aggressive US administration over the renegotiation of a new continental free trade agreement. Not surprisingly, general opinion of the USA has declined sharply in 2018, with fewer than four in ten Canadians holding a favourable view; now at its lowest level since Environics began tracking this opinion in 1982. Just over one in ten say they approve of Donald Trump's performance as President.

SEE FINAL REPORT and DETAILED DATA TABLES ---------------------->>
Stay Informed

Like what you're reading? With our bi-monthly e-newsletter, you can receive even more with the latest details on current projects, news, and events at the institute.
Subscribe
Interested in hearing or learning more? Book a presentation to get even greater in-depth insights.
Book a Presentation