April 5, 2023 | Andrew Parkin
Spotlight on Alberta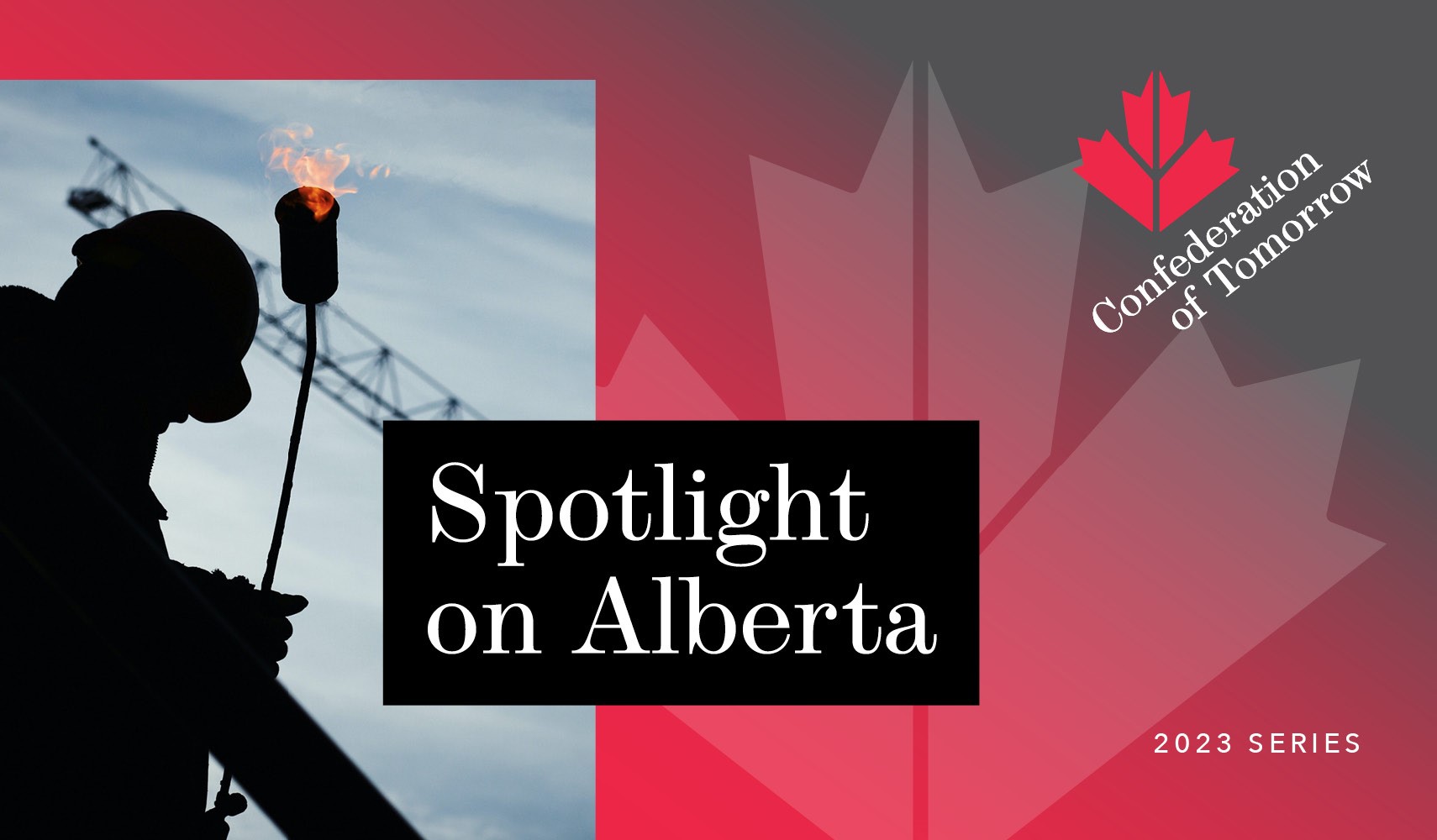 Spotlight on Alberta
A report from the 2023 Confederation of Tomorrow Survey of Canadians
The Confederation of Tomorrow surveys are annual studies conducted by an association of the country's leading public policy and socio-economic research organizations: the Environics Institute for Survey Research, the Centre of Excellence on the Canadian Federation, the Canada West Foundation, the Centre D'Analyse Politique – Constitution et Fédéralisme, the Brian Mulroney Institute of Government and the First Nations Financial Management Board. The surveys give voice to Canadians about the major issues shaping the future of the federation and their political communities. The 2023 study consists of a survey of 5,300 adults, conducted online in the provinces between January 26 and February 9; and by telephone in the territories between January 24 and February 26.

In Alberta, the level of discontent with the federation remains high, but has been declining gradually since 2019. This overall change, however, masks two distinct trends. On the one hand, those who support the provincial government continue to express high levels of dissatisfaction with federalism. On the other hand, among those who support the official opposition, levels of discontent have declined significantly. It appears that the championing of the cause of "Western alienation" by the provincial government, while popular among its own supporters, has lessened the appeal of that cause for other Albertans.
Observers of Alberta politics should note that the recent decline in discontent among Albertans may be less a reflection of a province-wide improvement in views on how federalism is currently practised, and more a reflection of the political dynamics internal to the province.

Read the report
For more information contact the Environics Institute or Dr. Andrew Parkin.
Stay Informed

Like what you're reading? With our bi-monthly e-newsletter, you can receive even more with the latest details on current projects, news, and events at the institute.
Subscribe
Interested in hearing or learning more? Book a presentation to get even greater in-depth insights.
Book a Presentation