May 31, 2012 |
Canadians on Hockey 2012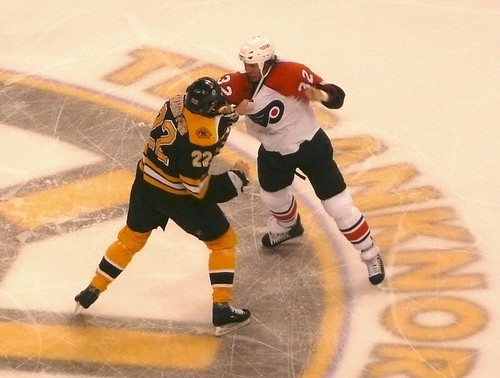 Hockey has long held a central place in Canada, and the National Hockey League is the flagship arena for the sport. Professional hockey has long stood out for the aggressive style of play, which has largely been accepted as just a part of the game. But a recent spate of high profile injuries to key stars (e.g., Sidney Crosby) and growing recognition of the dangers of concussions has generated new concerns about the current style of play and the damage it may be causing to both players and the popularity of the game.
What do Canadians think about what is happening in professional hockey today? The Environics Institute conducted a national public opinion survey, in collaboration with The Globe and Mail, to explore current public attitudes about hockey in Canada, including interest in the game, concerns about violence and fighting, and support for new measures aimed at increasing player safety. This survey was conducted online with a representative sample of 1,001 Canadians in early May 2012, with the results featured on page one of The Globe and Mail (May 24, 2012).
See Globe and Mail coverage
Keywords: sport, Canadian symbols/identity
Downloads / Supporting Material
Stay Informed

Like what you're reading? With our bi-monthly e-newsletter, you can receive even more with the latest details on current projects, news, and events at the institute.
Subscribe
Interested in hearing or learning more? Book a presentation to get even greater in-depth insights.
Book a Presentation