July 31, 2017 |
Black Experience Project in the GTA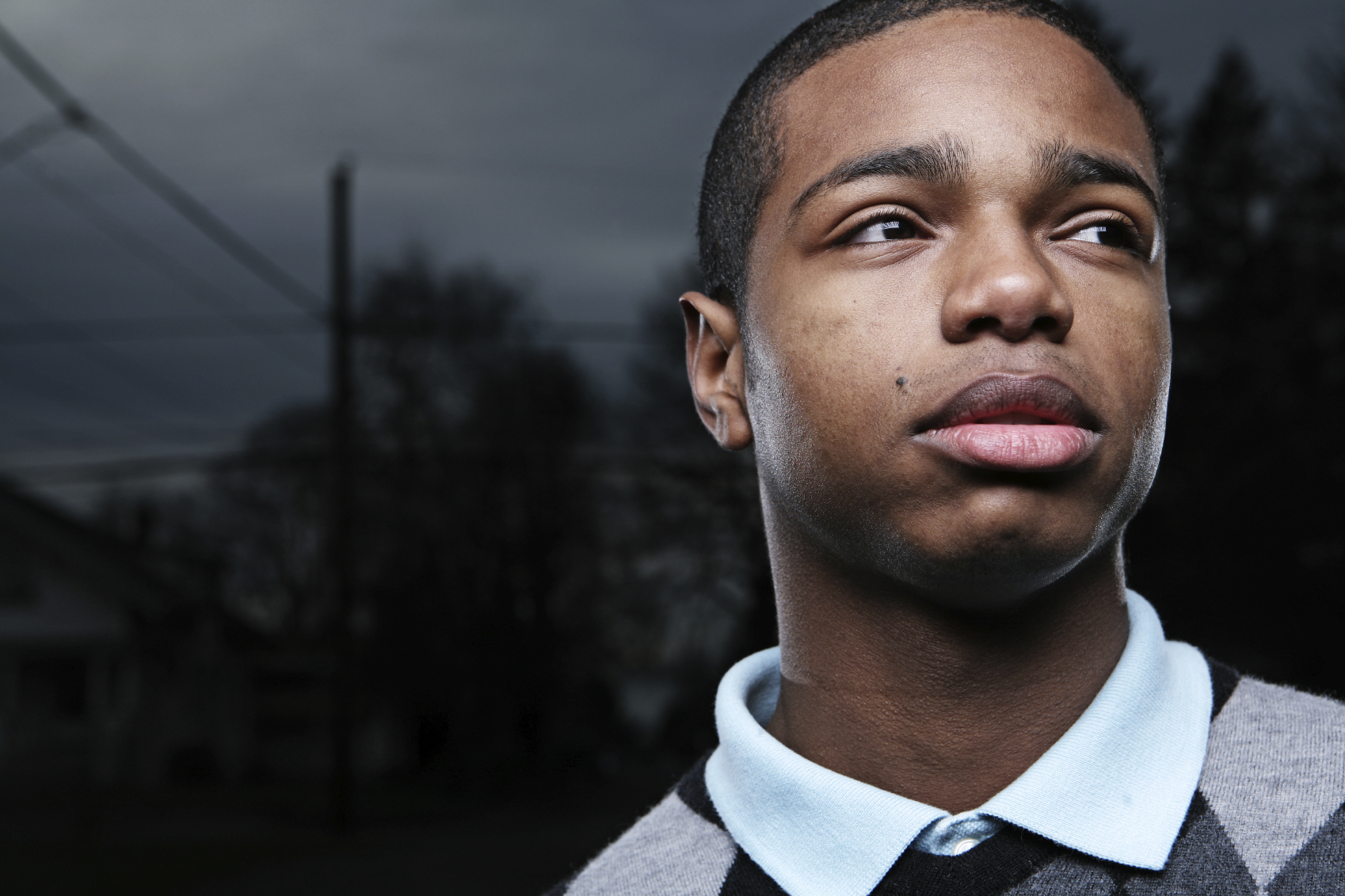 T

he Black Experience Project in the GTA has now been released and has its own dedicated website. For more information:

www.theblackexperienceproject.ca
What is the Black Experience Project?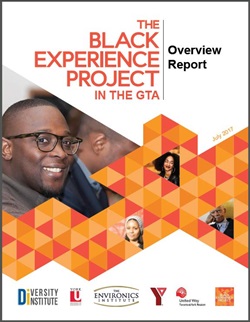 A groundbreaking research study of the "lived experience" of individuals across the Greater Toronto Area who self-identify as Black or of African heritage.
The study focuses on the contributions, successes, experiences and challenges of the people from this diverse set of communities. The research will provide valuable direction in identifying policies and other initiatives that will contribute to the health and vibrancy of the Black community, and by doing so, the health and vibrancy of the entire GTA community.
The study consisted of in-depth one-on-one confidential interviews with a representative sample of more than 1,500 individuals across the GTA.

Who is behind the Black Experience Project?
The Environics Institute conducted the research in partnership with Ryerson's Diversity Institute, the United Way of Greater Toronto, and the YMCA of Greater Toronto.
The project was also supported by a number of other leading organizations as Collaborating Partners, including the African Canadian Development Council, the Black Artists Network Dialogue, the Jamaica Canadian Association, the Region of Peel, Redemption and Reintegration Services, the City of Toronto, Tropicana Community Services and Black Artists Network Dialogue (BAND).
The research was guided by a Research Advisory Group, composed of academic researchers with an established track record of relevant research.
Hear from our Community Interviewers
Introduction to the Black Experience Project
Watch a webinar about the project, hosted by the Canadian Race Relations Foundation
Background
The project was founded on evidence demonstrating that survey research can serve as a powerful vehicle to give voice to individuals and groups who are not normally heard from. Such research offers a unique opportunity to articulate positive narratives and hopeful scenarios for the future that might not otherwise be properly heard. These stories will encourage personal initiative, stronger policies, and investment of public, private, and philanthropic resources.
Project results are intended to provide a focal point for the Black community to better harness its assets and expand its successes broadly throughout the entire community. It will help the community build on strategies to move forward, and it will also help the broader community (e.g., community leaders, decision-makers, public) understand and appreciate the vibrancy of the Black community within their vicinity.
The project included three phases:
• Phase 1: Community engagement: to proactively engage the Black community to ensure the research focuses on issues of greatest relevance, and contributes to capacity building. This phase has been completed and final report is now available for download here.
• Phase 2: Research design and execution to conduct an in-depth survey with a representative sample of individuals within the GTA Black community; and

• Phase 3: Post-study dissemination and public engagement: to broadly publicize the research findings and actively engage policy-makers and the Black community around implications and next steps.

The BEP has recruited a team of Narrative Ambassadors whose role is to provide presentations and briefings on the BEP study and results to public and organization audiences, upon request. Each Narrative Ambassador was directly involved with the BEP study, as part of the research team and/or as a survey participant
----------------------------------------------------------------------------------------------
BEP Team
Marva Wisdom - Director of Community Engagement and Outreach

Marva is a highly sought facilitator, moderator & speaker. With diversity & inclusivity as an imperative she provides clients with courage to transform their leadership vision. Marva is co-founding president &managing director of Canadian Black History Projects and an avid community volunteer with decades of committee and Board leadership experience. Her recognitions include Queen's Diamond Jubilee Medal; YWCA's Woman of Distinction; JCA's Community Volunteer Leadership Awards. Marva has an M.A. (Leadership) from U of G. She has been active with the BEP Team since its 2010 inception, serving as Project Director for Phase 1. Reach her at [email protected].


Gerri Nakirigya Lutaaya - Narrative Ambassador
Through her academic, professional and lived experience, Gerri has devel

oped a spirited zest for the nonprofit sector, particularly the potential of young people when empowered through education. She also strongly believes and makes every effort to advance the notion that leadership is best achieved by engaging any person's strengths and interests, enabling them to reach their full potential and generate greater impact. Gerri completed a Bachelor of Arts (Honours) in Global Development Studies at Queen's University and a Master of Philanthropy and Nonprofit Leadership degree from Carleton University.

She also holds a Certificate in Fundraising Management from Algonquin College and was a 2016 Inclusion and Philanthropy Fellow through the AFP Foundation for Philanthropy – Canada where she gained current inclusion-oriented education and training on diversity and inclusion practices for the workplace. Canadian by birth with strong ties to her Ugandan heritage, Gerri is proud to belong to the Ngonge (Otter) clan within the Buganda kingdom. Reach her at [email protected]

Stay tuned for the profiles of our other Narrative Ambassadors.
------------------------------------------------------------------------------------------------------
Lead Partners

Our Lead Sponsors: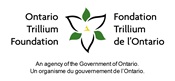 Our Regional Partners






To learn more about the Black Experience Project, contact Keith Neumani
Keywords: Black community, racism/discrimination, Greater Toronto Area, identity, life goals/aspirations, education, employment/career, health/well-being, civic engagement, political engagement, economic/financial circumstances, health care/public health, immigration, life satisfaction, quality of life, religion
Downloads / Supporting Material
Stay Informed

Like what you're reading? With our bi-monthly e-newsletter, you can receive even more with the latest details on current projects, news, and events at the institute.
Subscribe
Interested in hearing or learning more? Book a presentation to get even greater in-depth insights.
Book a Presentation