July 8, 2021 | Andrew Parkin
Attachment and Advantages: How Canadians View their Country, their Province and their Neighbour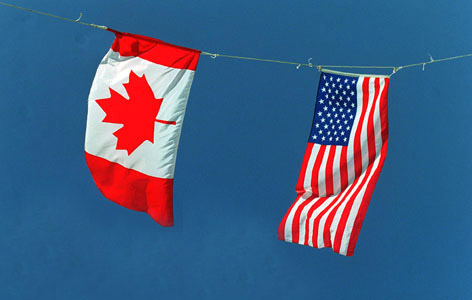 Attachment and Advantages: How Canadians View their Country, their Province and their Neighbour
Tweet
The Confederation of Tomorrow surveys are annual studies conducted by an association of the country's leading public policy organizations: the Environics Institute for Survey Research, the Canada West Foundation, the Centre D'Analyse Politique – Constitution et Fédéralisme, the Institute for Research on Public Policyand the Brian Mulroney Institute of Government and the Johnson Shoyama Graduate School of Public Policy. The surveys give voice to Canadians about the major issues shaping the future of the federation and their political communities. The 2021 study consists of a survey of 5,814 adults, conducted online in the provinces between January 25 and February 17; and online and by telephone in the territories between January 25 and March 1.
The mid-point of each calendar year offers an ideal opportunity for Canadians to reflect on issues related to national identity. This period is marked by three national holidays in quick succession: Quebec's Saint Jean Baptiste Day (or
Fête Nationale
) on June 24, Canada Day on July 1, and Independence Day in the United States on July 4. This report, based upon the Confederation of Tomorrow 2021 survey of Canadians, presents findings on feelings of attachment to Canada, as well as to one's province or territory, and explores perceptions of Canada's advantages relative to the United States in the aftermath of the 2020 U.S presidential election.
Read the report
Lisez le sommaire du rapport
For more information, contact Andrew Parkin.
The Environics Institute would like to acknowledge the support of the Institute for Research on Public Policy which made possible the translation of the summary of this report. / L'Environics Institute tient à remercier l'Institut de recherche en politiques publiques pour son soutien dans la traduction du sommaire du présent rapport.
Stay Informed

Like what you're reading? With our bi-monthly e-newsletter, you can receive even more with the latest details on current projects, news, and events at the institute.
Subscribe
Interested in hearing or learning more? Book a presentation to get even greater in-depth insights.
Book a Presentation