November 30, 2012 |
AmericasBarometer 2012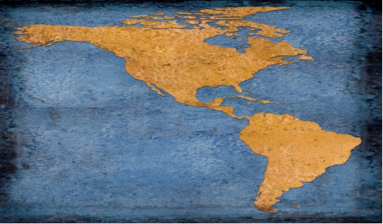 The public speaks on democracy and governance in Canada and across the Americas

• How do Canadians feel about democracy in Canada today?
• What tolerance do Canadians have for political dissent (through demonstrations, etc.)?
• How much confidence does the public have in the justice system?
• How engaged are citizens in their local communities?
• How have such opinions among Canadians changed over the past few years?
• And how do such opinions compare with those of Americans, Mexicans, and citizens in Central and South American countries?

These are among the central questions addressed in a major survey just completed by the Environics Institute, as the Canadian partner of a 26 country study called the AmericasBarometer. The AmericasBarometer (www.AmericasBarometer.org) is a multi-country public opinion survey on democratic values and behaviours in the Americas, conducted every two years by a consortium of academic and think tank partners in the hemisphere.
In each country, the survey is conducted with a representative sample of voting-age adults, in some cases including oversamples to provide for analysis at the regional level. Surveys are conducted face-to-face with respondents in their households, except in the USA and Canada where surveys are conducted online using established Internet panels. Surveys undergo pre-testing, and translation into major languages used in each country. AmericasBarometer survey data are publicly available, with comprehensive reports produced at the country level.

Op-Ed published in Embassy Magazine
For more information, contact Keith Neuman
Keywords: democracy/governance, confidence in political institutions, political engagement, civic engagement, quality of life, economic/financial circumstances, economic confidence, Americas/western hemisphere, human rights, crime/community safety, politics, federal government/institutions, government role/effectiveness, LGBT community, gender equality, social equity/income inequality, government policy/priorities, life satisfaction, religion
Downloads / Supporting Material
Stay Informed

Like what you're reading? With our bi-monthly e-newsletter, you can receive even more with the latest details on current projects, news, and events at the institute.
Subscribe
Interested in hearing or learning more? Book a presentation to get even greater in-depth insights.
Book a Presentation