September 11, 2023 | Andrew Parkin
AmercicasBarometer 2023 Canadian Survey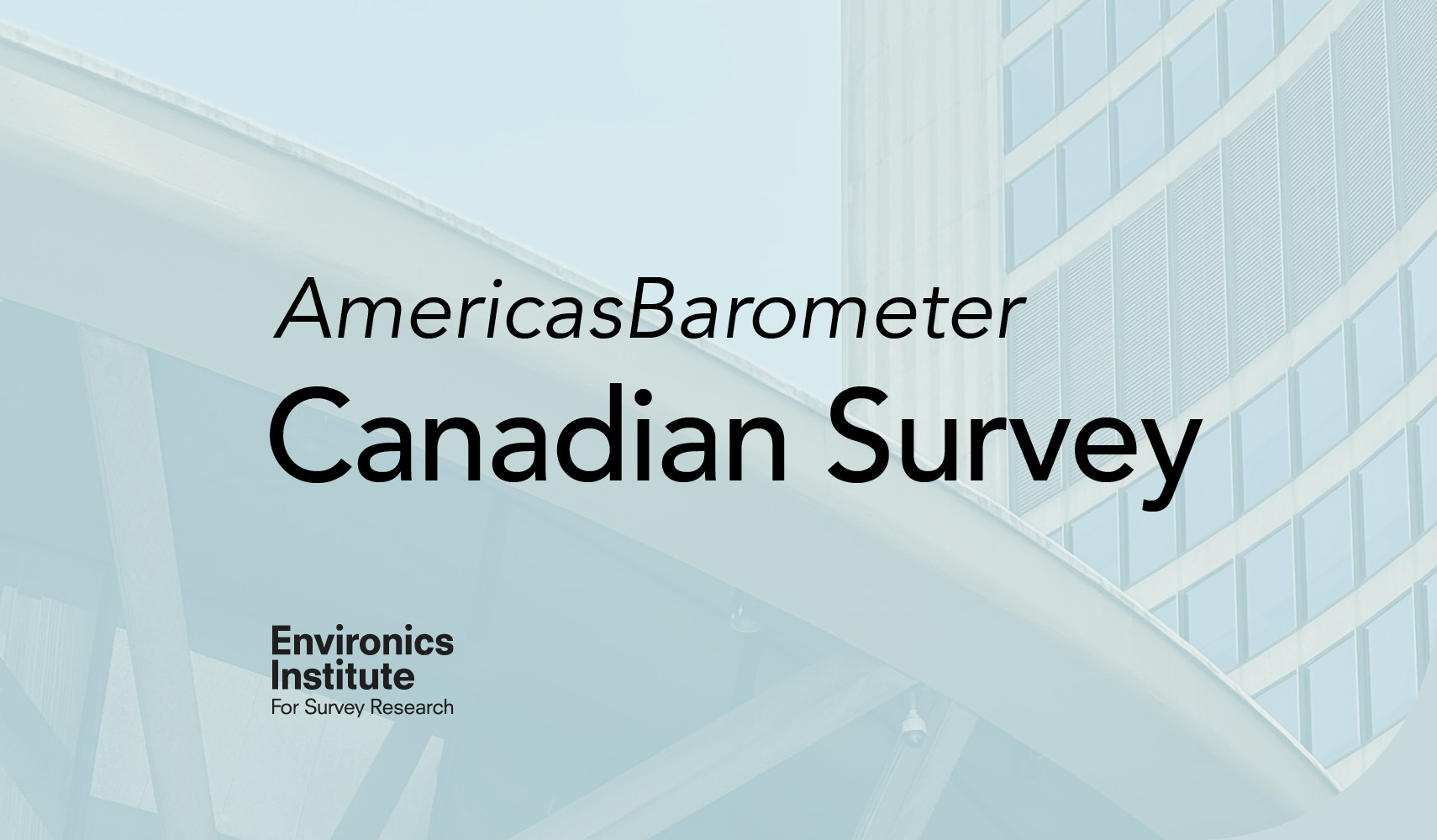 AmercicasBarometer 2023 Canadian Survey
Once every two years, the Environics Institute assesses public support for democracy in Canada by conducting the Canadian portion of the Americas-wide AmericasBarometer survey.
The AmericasBarometer is a biennial comparative survey of democratic values and behaviours that covers countries in North, Central and South America, as well as a significant number of countries in the Caribbean (the 2023 survey covers 25 countries). The project is led by the
Latin American Public Opinion Project (LAPOP)
at Vanderbilt University.
Since 2010, the Canadian portion of the survey has been conducted by the Environics Institute for Survey Research. The survey is the most comprehensive source of information about support for democracy in Canada and how this has changed (or not) over time.
Reports from previous editions of the survey can be found here
.
Reports from this year's survey will be published on separate project pages on this website. This page contains some technical information about the survey as well as links to shorter articles.
For more information about this survey, contact
Dr. Andrew Parkin
, Executive Director of the Environics Institute.
Stay Informed

Like what you're reading? With our bi-monthly e-newsletter, you can receive even more with the latest details on current projects, news, and events at the institute.
Subscribe
Interested in hearing or learning more? Book a presentation to get even greater in-depth insights.
Book a Presentation