Watch our pre-recorded webinar about the lived experience of Syrian refugees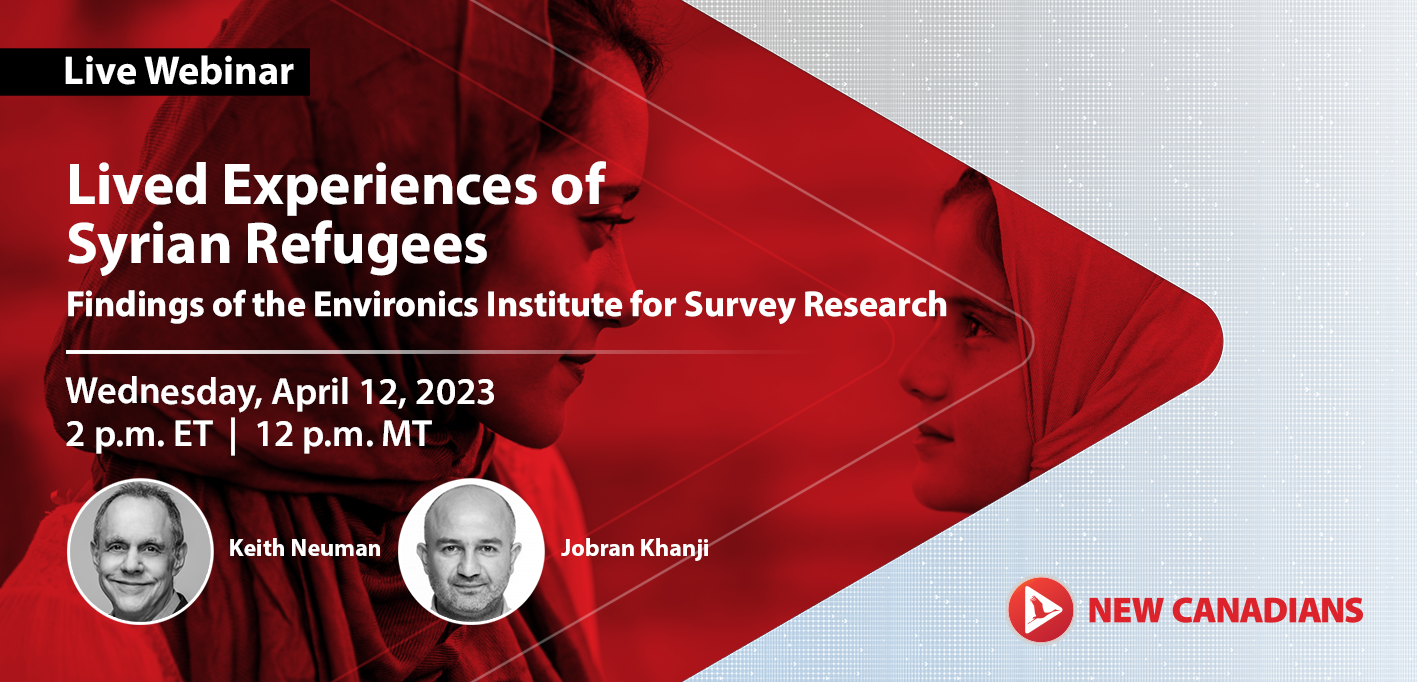 Watch our pre-recorded webinar about the lived experiences of Syrian Refugees – findings from our national study
To gain valuable insight into refugee resettlement in Canada, it's important to reflect on the experiences of those who sought refuge here – their challenges and successes as they rebuilt their lives.

Watch our previously-recorded one-hour webinar about the Environics Institute for Survey Research's national study on the lived experience of Syrian refugees who arrived in Canada between 2015-16.

The study involved in-depth interviews with a representative sample of 305 Syrian refugees, covering their journey from pre-arrival to present day, including their hopes and challenges for the future.

Click here to watch

Presenters:

Keith Neuman – Senior Associate, Environics Institute for Survey Research

Jobran Khanji – Community Outreach Coordinator, Environics Institute for Survey Research

Host: Shruti Dargan, New Canadians

Note: You can ask questions to our presenters live during the session. Or, send your queries to us beforehand at [email protected] with a reference to the topic of the session in the subject line of your email.
Stay Informed

Like what you're reading? With our bi-monthly e-newsletter, you can receive even more with the latest details on current projects, news, and events at the institute.
Subscribe