July 28, 2021 | Yan Li, Andrew Parkin, Victor Rego and Arthur Sweetman
Vaccine hesitancy is decreasing in Canada, but it's too soon to celebrate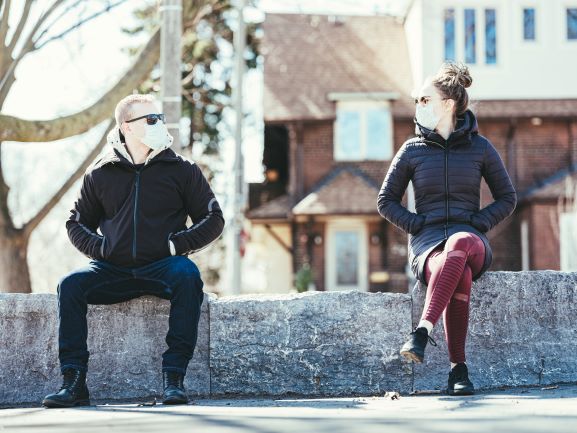 The following analysis was published in The Conversation on July 27, 2021.
Vaccine hesitancy is decreasing in Canada, but it's too soon to celebrate
Yan Li, Andrew Parkin, Victor Rego and Arthur Sweetman

Since the start of the COVID-19 pandemic, we've all had questions about vaccines. Will a vaccine against COVID-19 be found? Will it be effective? When will the vaccines arrive? When will it be my turn to be vaccinated? And most recently: Will the reluctance of some to be vaccinated hamper our efforts to bring the pandemic to an end?
From the outset, evidence suggested most Canadians intended to be vaccinated. In February, as vaccines became available, we and our research partners completed the first of two representative national surveys of more than 5,000 Canadians. Three in four said they would "definitely or probably" get their shot — an encouraging start.
Continue reading

Victor Rego and Yan Li are graduate students in the Department of Economics at McMaster University; Andrew Parkin in the director of the Environics Institute for Survey Research; Arthur Sweetman is a Professor of Economics and the Ontario Research Chair in Health Human Resources at McMaster University.
This article draws from two national surveys of representative samples of over 5,000 adults Canadians conducted by the Environics Institute for Survey Research in association with a number of research partners across the country. In addition to the Institute, the authors would like to thank the Canada West Foundation, the Centre D'Analyse Politique – Constitution et Fédéralisme, the Institute for Research on Public Policy, the Brian Mulroney Institute of Government, the Johnson Shoyama Graduate School of Public Policy, the Future Skills Centre, the Diversity Institute and the Government of Canada for their support for these studies. The analysis presented here is solely the responsibility of the authors.
Stay Informed

Like what you're reading? With our bi-monthly e-newsletter, you can receive even more with the latest details on current projects, news, and events at the institute.
Subscribe
Interested in hearing or learning more? Book a presentation to get even greater in-depth insights.
Book a Presentation