September 25, 2020 | Charles Breton, Alain-G. Gagnon, Andrew Parkin
Un étonnant fossé des générations chez les Québécois francophones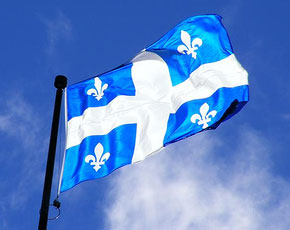 The following article was published in Policy Options / Options Politiques on September 15, 2020.


L'année 2020 marquera les esprits en raison de la pandémie de COVID-19, mais elle est aussi importante pour d'autres raisons : on y souligne les 40e et 25e anniversaires des deux référendums portant sur la souveraineté du Québec. Elle offre donc une occasion de mesurer l'appui à la souveraineté et, de façon plus générale, la force du nationalisme québécois, qui a façonné en grande partie la politique québécoise et influencé la politique canadienne de la deuxième moitié du 20e siècle.
Notons que les Québécois qui étaient en âge de voter lors de ces deux référendums représentent aujourd'hui une minorité, le quart de la population québécoise étant né après 1995 et la moitié après 1980. Seulement une personne sur deux de la population actuelle a donc pu participer au référendum de 1995. Pour la majorité des Québécois, les référendums font partie de l'histoire.
Cela signifie-t-il que le rêve souverainiste est chose du passé pour les plus jeunes générations de Québécois ? Depuis le premier référendum, le débat resurgit périodiquement et on se demande si le passage du temps rendra une victoire du oui ou du non inévitable. Les jeunes Québécois francophones sont-ils plus attachés ou moins attachés au Canada que leurs aînés ? Ont-ils plus tendance à appuyer le nationalisme québécois ou le délaissent-ils ? S'en soucient-ils même ?
Les sondages du projet Confédération de demain, menés en 2019 et en 2020 par l'Environics Institute for Survey Research, en collaboration avec la Canada West Foundation, le Centre d'analyse politique – Constitution et fédéralisme, l'Institut de recherche en politiques publiques et le Brian Mulroney Institute of Government, nous fournissent quelques réponses à ces questions. Certaines peuvent nous sembler familières, d'autres, plus surprenantes. Prises ensemble, elles permettent de conclure que le clivage politique entre souverainistes et fédéralistes, qui a dominé au Québec pendant plusieurs décennies, ne représente plus nécessairement le meilleur angle pour analyser la politique québécoise.

Continue reading.
Stay Informed

Like what you're reading? With our bi-monthly e-newsletter, you can receive even more with the latest details on current projects, news, and events at the institute.
Subscribe
Interested in hearing or learning more? Book a presentation to get even greater in-depth insights.
Book a Presentation