December 2, 2022 | Sharon Avery
Social isolation is a growing concern in Toronto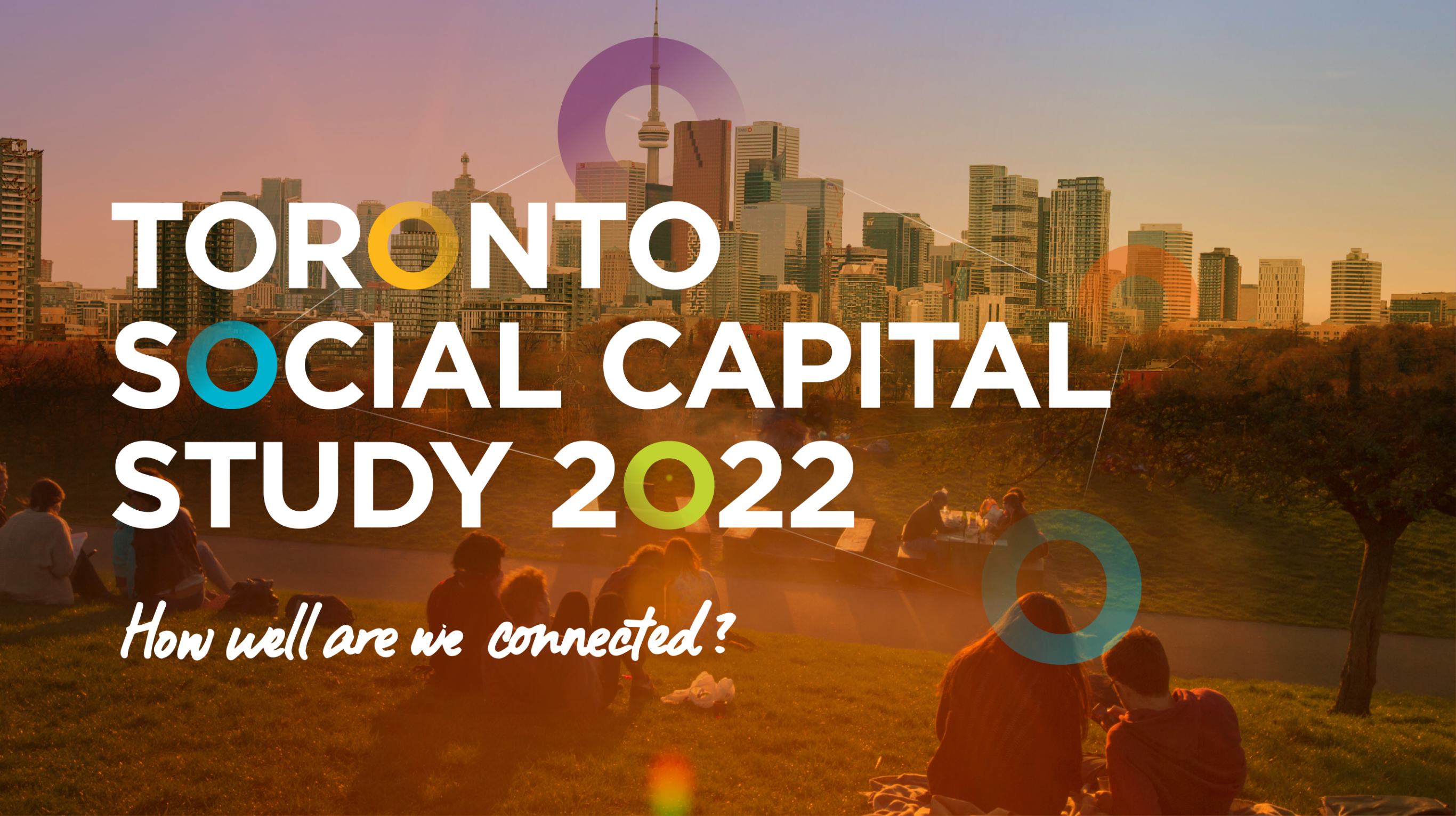 The following op-ed by Sharon Avery was published in
The Toronto Star
on November 22, 2022. Sharon Avery is president & CEO of the Toronto Foundation.
(
Click here
to see the full report for the Toronto Social Capital Study 2022.)
Social isolation is a growing concern in Toronto
We surveyed more than 4,000 Torontonians to find out how they're doing in the wake of the pandemic and what's clear is a lot more of us are isolated.
As many as 300,000 Torontonians rarely or never feel they have someone to depend on when they really need it. This is a shocking number, about the same as the population of Vaughan or Victoria. B.C.
We surveyed more than 4,000 city residents this summer to find out how they're doing in the wake of the pandemic and what's clear is that a lot more of us are isolated.
Working in partnership with the Environics Institute and 15 cross-sectoral organizations we repeated a study first done in 2018 to measure how connected we are and what this means.

The Toronto Social Capital Study queried city dwellers on the basic stuff that underpins a healthy society: who and how many people we have around us we can count on, how involved we are in the broader community, and the extent to which we trust one another and our institutions. We also looked at how these things intersect with other aspects of well-being, like our mental health.
We've learned that social capital has declined significantly over the past five years. And while we cannot definitively attribute all the new findings directly to COVID-19 we cannot deny the role it has played. COVID-19 is perhaps the greatest social experiment of our lifetimes.

If you're like me you've fared well throughout it all. You may even be able to point to some positive impacts, especially if you were fortunate enough to not fall seriously ill or lose loved ones. Maybe the time at home has brought your family closer together. Perhaps working from home has given you back the time and control to re-evaluate your priorities and balance all the elements in your life.

Not so much for the thousands of our fellow Torontonians. When we first ran the survey we learned that 6 per cent of city residents had no close family to rely on and the same amount had no close friends. Today, that number in each case has grown to 8 per cent of the population or about 200,000 people who lack this basic form of social support.

How can a city with so much also be home to so many with so little?
In our world of philanthropy this keeps us up at night. We know that the organizations that support the most vulnerable residents are under serious threat too.
Charitable donations and volunteering have taken a massive hit. All told, we see 300,000 fewer donors in the city, a potential loss of more than $180 million in donations over the past year, along with 36 million fewer volunteer hours, or approximately 20,000 full-time equivalent hours.
What's more, our research underlines how community organizations are the backbone of a healthy society. There is a strong correlation between involvement in groups like charities, arts, sports and faith-based organizations and high levels of social capital.
And we found that this kind of engagement is also a key factor in well-being. This, at a time when mental health indicators have taken a nose dive with 13 per cent of the population saying they rarely or never feel they have something to look forward to.

What matters now is what we do with this knowledge. I offer two simple actions:
Show up. Join a group in your community. Just by taking part you can help strengthen the ties that make our city a welcoming place. Donate what you can.
Don't be a stranger. Reach out to someone you see on the street, or in the grocery store, at the park, on the subway. Look them in the eye. Say hello. It may be the only friendly contact they've had that day.
We began the pandemic firmly believing that we were "all in it together." It was a good slogan then and it's time to make good on it now. The stakes are high but the cost to each of us is low.
Stay Informed

Like what you're reading? With our bi-monthly e-newsletter, you can receive even more with the latest details on current projects, news, and events at the institute.
Subscribe
Interested in hearing or learning more? Book a presentation to get even greater in-depth insights.
Book a Presentation