April 16, 2022 | Charles Breton et Andrew Parkin
Québécois et Canadiens ont-ils fait la paix avec la Constitution?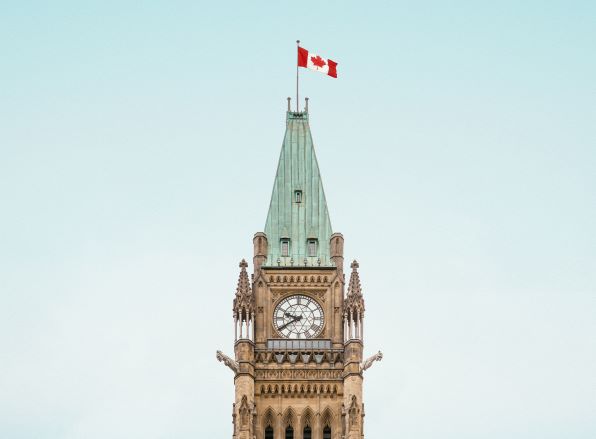 The following essay by Charles Breton and Andrew Parkin was published in
Le Devoir
on Saturday, April 16, 2022:
Québécois et Canadiens ont-ils fait la paix avec la Constitution?
Plus de 25 ans après le référendum de 1995 sur la souveraineté et à la veille du 40e anniversaire du rapatriement de la Constitution, il peut être facile d'oublier que, du début des années 1960 à la fin des années 1990, débattre des lois fondamentales au Canada était presque devenu un sport national. La fin de ces débats et des grandes conférences, qui à l'époque étaient même télévisées (et regardées !), pourrait laisser croire que les Québécois et le reste des Canadiens ont finalement fait la paix avec leur Constitution.
Peut-être avons-nous atteint une maturité nationale qui nous permet maintenant de débattre d'enjeux pancanadiens sans pour autant remettre en question la nature du pays ou son existence même. Ou peut-être avons-nous simplement accepté de tourner la page sur ce sujet houleux, voyant qu'on ne réglerait jamais quoi que ce soit. Après tout, il y a une différence entre résoudre un problème et l'ignorer.
Le plus récent sondage annuel sur la Confédération de demain, une étude annuelle de l'opinion publique au Canada sur les enjeux liés à la fédération, offre quelques réponses.
Il montre entre autres que presque tout le monde a une opinion favorable d'au moins une partie de la Constitution : la Charte canadienne des droits et libertés. Une large majorité de Canadiens, jeunes et vieux, hommes et femmes, riches et pauvres, Autochtones et non-Autochtones, est d'avis que la Charte a été une bonne chose pour le pays. L'appui est tellement large qu'il s'agit peut-être de la seule question de nature politique à susciter à la fois l'approbation des électeurs de Québec solidaire et celle des partisans de l'United Conservative Party en Alberta.
Continuez à lire le texte
Stay Informed

Like what you're reading? With our bi-monthly e-newsletter, you can receive even more with the latest details on current projects, news, and events at the institute.
Subscribe
Interested in hearing or learning more? Book a presentation to get even greater in-depth insights.
Book a Presentation