July 4, 2023 | Michael Adams
Canada is sorry – a lot. We shouldn't apologize for that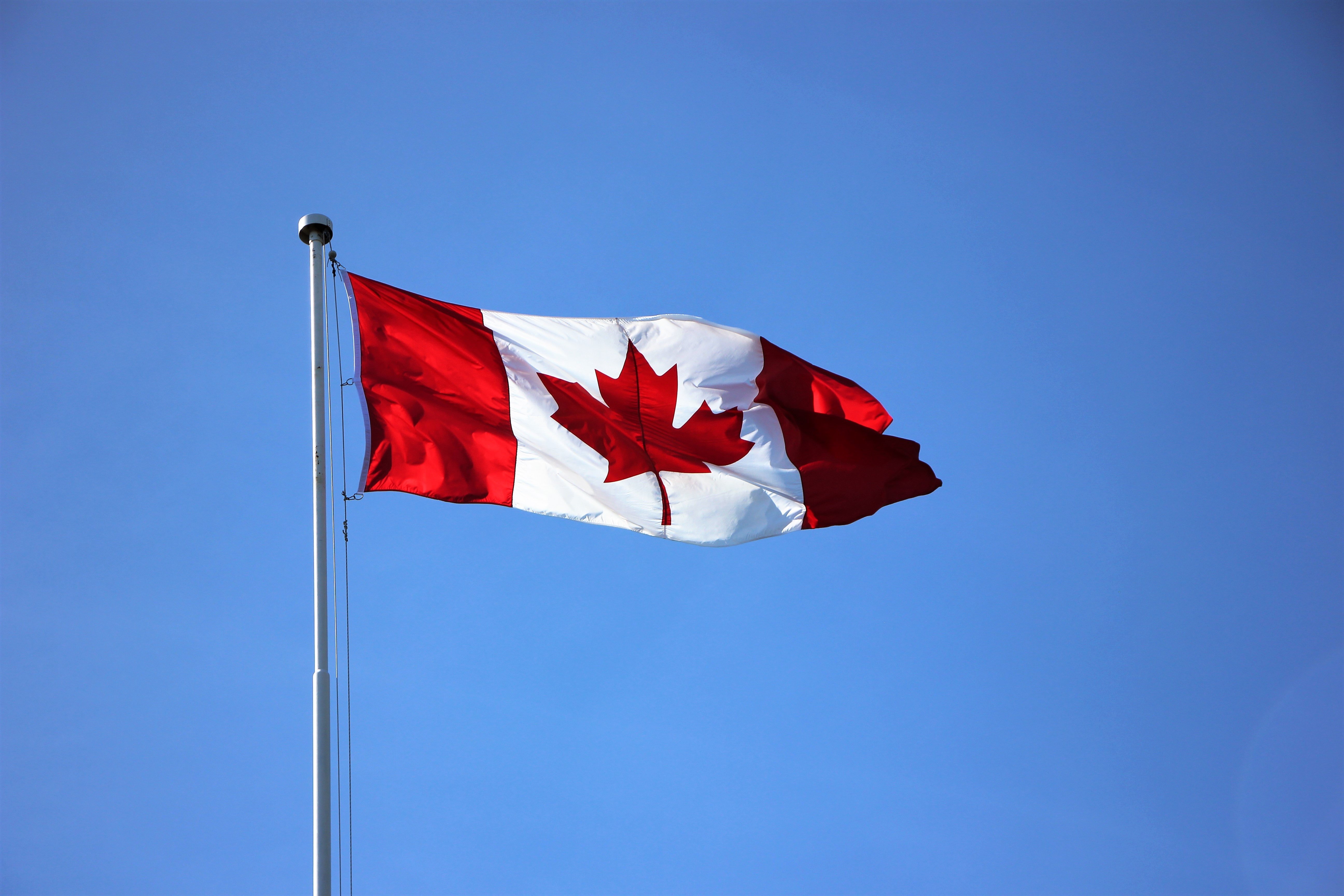 Canada is sorry – a lot. We shouldn't apologize for that
Michael Adams is president of the Environics Institute, an author of books on Canadian culture and politics, and an honoree of the Order of Canada. This essay is adapted from remarks drafted for Toronto Public Library's programming at the 2023 Word on the Street festival. It was published in The Globe and Mail on June 30, 2023.

A lighthearted stereotype of Canadians holds that we're prone to apologizing, and under an absurdly broad array of circumstances. When someone steps on the toes of a Canadian, the joke goes, it's the Canadian who will say sorry.
Moose Jaw-born PGA Tour golfer Adam Hadwin just offered a textbook example of this cultural tendency at the 2023 Canadian Open. Even after being tackled by a security guard as he attempted to join compatriot Nick Taylor on the green to celebrate his winning putt, Mr. Hadwin apologized to the guard who had taken him to the ground, assuming he was an overzealous fan. They even hugged.
But Canadians also show a penchant for more serious apologies, recognizing that their country is responsible for deep historical wrongs that continue to inflict injustice today. In these cases, a serious and meaningful apology is warranted – and Canadians have tended to be supportive of such contrition. Brian Mulroney apologized for the internment of Japanese Canadians during the Second World War. Stephen Harper apologized for the country's Chinese head tax, and for its program of residential schools. Justin Trudeau has apologized for Canada's role in the 1914 turning-away of the Komagata Maru, a ship bearing migrants from India; for turning away Jews fleeing Nazi Germany in the ocean liner St. Louis in 1939; and for decades of federal government discrimination against members of the LGBTQ community.
I'm not a historian, but I believe Canada is a world leader in issuing apologies – at least in quantitative terms. Other countries have undergone deep reckonings around particular periods of violence, oppression or genocide, such as apartheid and the Holocaust. But when it comes to national apologies for multiple harms against multiple groups, Canada may well be the most prolific.
More recently, the presence of unmarked graves was confirmed on the grounds of several former Indian residential schools. Although, as mentioned, Mr. Harper had already apologized for the schools in 2008, many Canadians experienced fresh regret over their country and its churches for having taken many Indigenous children away from their homes and parents, in a systematic effort to obliterate Indigenous languages and cultures that has been called genocidal. After the first graves were reported in Kamloops, flags were lowered to half-mast on Canada Day from sea to sea to sea, in a national gesture of grief and remorse.
In the aftermath of these events, there was a dip in the extent to which people in this country say that they are proud to be Canadian, according to the most recent survey that Environics has done around that question since 1985. Most Canadians still feel proud to some degree – but more were feeling only "somewhat proud" rather than "very proud." Pride in country became more muted – perhaps more apologetic.
What explains our cultural penchant to apologize? I think it is the tradition of compromise that is in much of our political history. After the British conquest of the French in Quebec City in 1759, the Quebec Act of 1774 guaranteed French Canadians their right to retain their language, civil law and religion, rather than be assimilated into English Canada.
When the Lester B. Pearson government responded to Quebec nationalism with the Royal Commission on Bilingualism and Biculturalism in the 1960s, Canadians whose heritage was neither French nor British demanded recognition. Biculturalism became multiculturalism, an implicit apology for an obvious oversight. The neologism "multiculturalism" is one of Canada's gifts to the world, and has since 1970 become central to our national identity.
For much of our history, most Canadians have experienced peaceful co-existence in a bicultural, then multicultural society (albeit one that is just beginning to work toward reconciliation with Indigenous peoples). Perhaps for this reason, a large share of the population tends not to see politics and identity as a zero-sum game, where making room for someone else means taking away space from "me" and "my group."
Over time, Canadians have become more likely to believe there is room enough for everyone – for different peoples, cultures, histories and perspectives. That opens the door to compromise, but also makes it less risky to apologize. For what is an apology, if not an acknowledgment that there is another perspective, a valid version of the story in which one is not always the admirable hero but sometimes someone who is flawed and has done harm? If one is consumed by "status anxiety" – the fear of being diminished relative to others in society – then the lowering of oneself through apology becomes unpalatable.
When it comes to the way Canadians respond to socio-cultural change, the strain of British understatement and irony that runs through our culture is also worth noting. Wry humour and oblique expressions of dissent suit us well in our often-precarious position north of the American powerhouse. To gender our relationship (and I apologize for the stereotyping), we are the little sister to the American big brother. We must exercise our power by being smarter, not stronger, often saying the opposite of what we really mean to get a point across. This is a kind of repressed aggression in which the subtext of a "sorry" from someone whose toe has been stepped on is less "I've done something wrong" than "Something is wrong here, in case you haven't noticed."
Of course, as Isaac Newton observed centuries ago, every action has an equal and opposite reaction. We see forces of backlash: people who are "sorry, not sorry" about their wealth, power and privilege, or about the misdeeds of their ancestors. In Canada, these forces certainly exist, but they are more muted and less prevalent than they are in the United States, where even some state governments now forbid the mention in school curricula of ancestral misdeeds in the form of centuries of enslavement and segregation.
From broadly accepting how Canada's history is taught to the understanding that various minority groups do experience discrimination, Canadians over all seem less sharply divided than Americans are about apologizing for past injustice. But while apologies might be a sign of self-awareness and a step toward redress, many would prefer that Canada move toward apologizing less with words and more with action – for example, with speedier implementation of the recommendations of the Truth and Reconciliation Commission. Time will tell whether a national willingness to apologize for the past is merely a cultural quirk, or a resource we can draw on to create a better future.
Stay Informed

Like what you're reading? With our bi-monthly e-newsletter, you can receive even more with the latest details on current projects, news, and events at the institute.
Subscribe
Interested in hearing or learning more? Book a presentation to get even greater in-depth insights.
Book a Presentation