November 18, 2018 | Michael Adams
Ahead of a federal election, what road will Conservatives take on immigration?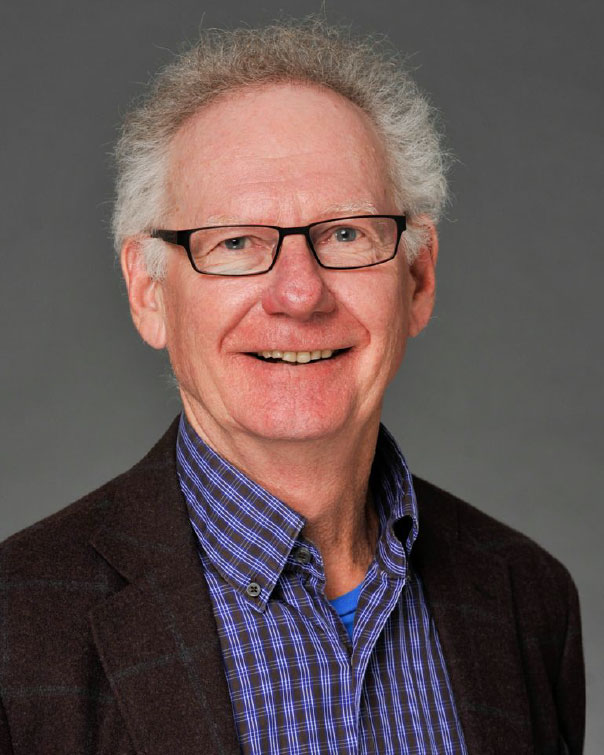 Michael Adams is president of the Environics Institute and author of Could It Happen Here? Canada in the Age of Trump and Brexit
On the surface, the contrast between Canada and the United States on immigration is sharp. U.S. President Donald Trump was recently warning of an "invasion" by a group of migrants crossing Mexico on foot, even going so far as to send troops to the border in a theatrical flourish just ahead of the mid-term elections.
Around the same time, Canada's Prime Minister was apologizing for this country's refusal to accept the 907 German Jewish refugees aboard the MS St. Louis who sought safety in Canada in 1939. Justin Trudeau drew parallels to our own time – noting refugees are still on the move around the globe and the resurgent anti-Semitism evidenced by the recent mass shooting in Pittsburgh.
But despite the Prime Minister's humanitarian gestures – and the fact that the Immigration Minister is touring the country making the case for higher immigration levels and a compassionate asylum policy – there is certainly an appetite in Canada for a thicker border and a more hard-line approach to immigrants and refugees. Responding to that appetite is something politicians who wish to court those voters will need to do carefully.
There was a time when those who question the fundamentals of Canada's approach to immigration, multiculturalism and refugees were spread across all political parties. Over the past 20 years, research indicates that this constituency has become concentrated in the Conservative Party. These voters are not the majority of the Conservative Party, but they've been gravitating in that direction for a number of years.
For most of his time in government, former prime minster Stephen Harper resisted the temptation to court xenophobic feeling on the political right; instead, he built a Conservative majority in part by courting the newcomers and settled immigrant communities in Canadian suburbs. He also cultivated an increasingly diverse caucus and cabinet. In 2015, a pivot to more xenophobic messaging, including the introduction of the "barbaric cultural practices" snitch line promoted by ministers Kellie Leitch and Chris Alexander, proved the wisdom of his earlier approach: The divisive gambit backfired and helped fuel a Liberal majority.
As the Conservatives prepare for the next federal election, they are in a tight spot. They can't win government – and certainly not a majority – without appealing to new Canadians who are the key to winning ridings in the suburbs of large Canadian cities. At the same time, they need to appear in touch with voters who are having second thoughts about Canada's current policies and practices on immigration, refugees and multiculturalism. Our data indicate that Canadians who are most likely to question the status quo on migration-related issues are concentrated in Alberta and Saskatchewan, where Conservatives rely on racking up plenty of seats. Attracting these two groups simultaneously will be a tricky task.
Conservative Leader Andrew Scheer will probably remember the lessons of 2015 – but he'll also feel Maxime Bernier breathing down his neck. The platform of Mr. Bernier's breakaway People's Party proposes immigration levels substantially lower than those currently in place and opposes the use of immigration "as a tool to forcibly change the cultural character and social fabric of Canada." Virtually every vote Mr. Bernier wins with these policy ideas will be a vote that's siphoned away from Mr. Scheer's Conservatives – a threat that is especially acute in the Quebec City area and in rural Quebec, where the CAQ did so well in the recent provincial election.
Many commentators have wondered whether the blatant racism and xenophobia advanced by far-right candidates in Europe and now the United States will take hold in Canada, where no major political party in recent decades has adopted strongly anti-immigrant policies or rhetoric. Could it happen here?
With the emergence of Mr. Bernier's party and the success of the CAQ, some variation is here today. The question is whether Canada's case of xenophobic populism will be a mild one that inoculates us against a more virulent strain, or whether it will take hold and change the norms of our political culture in a deeper way.
To some extent, this will be up to Mr. Scheer himself: Will he compete with Mr. Bernier for anti-immigration votes and expand the issue's place in our political discourse? Or will he follow the model of the early Harper years, when the Conservatives used pocketbook issues and selected socially conservative messages to connect with new Canadians?
His answer will affect his party's fortunes – and likely have a powerful effect on Canadian political culture for years to come.
Stay Informed

Like what you're reading? With our bi-monthly e-newsletter, you can receive even more with the latest details on current projects, news, and events at the institute.
Subscribe
Interested in hearing or learning more? Book a presentation to get even greater in-depth insights.
Book a Presentation