December 3, 2019 | Andrew Parkin
Achievement and equity in education in Canada: an update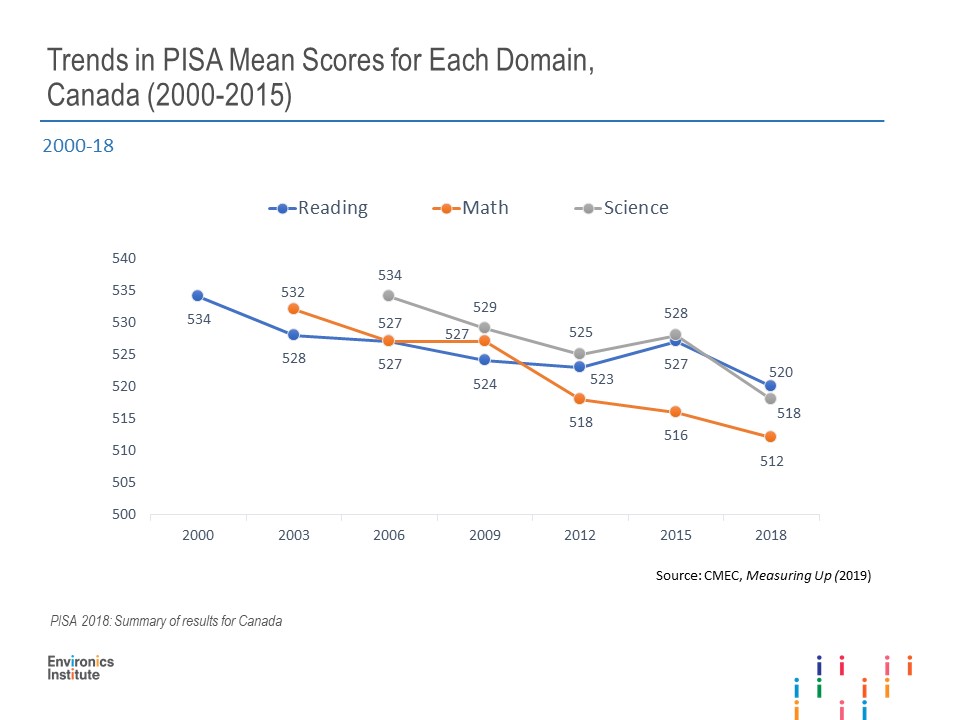 On December 3,
the OECD
released the results of the 2018 PISA assessment of students around the world. The
Council of Ministers of Education, Canada
released the results for the ten provinces.
In the interest of informing public discussion of the results, we are posting our own summary charts. This is a work in progress, and should be treated as a draft. The charts will be updated several times over the coming days.
You can access the charts here (last update December 7 @ 1:00 PM).
PISA CHARTS (updated)

For more information contact Dr. Andrew Parkin.
Stay Informed

Like what you're reading? With our bi-monthly e-newsletter, you can receive even more with the latest details on current projects, news, and events at the institute.
Subscribe
Interested in hearing or learning more? Book a presentation to get even greater in-depth insights.
Book a Presentation