Upcoming event (May 23): Refugees, the Lived Experience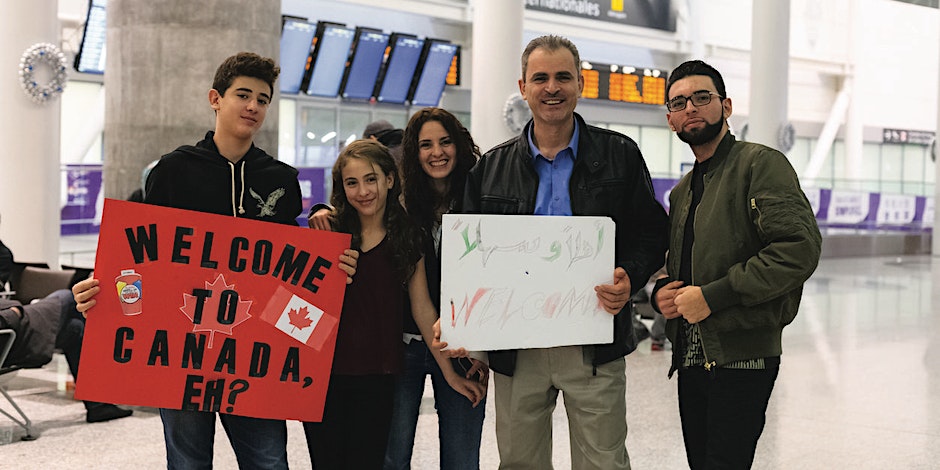 Refugees, the Lived Experience
Hosted by the Rethink Rebuild Society (Manchester, UK)
Tuesday, 23 May 2023
14:00 - 15:15 EDT
In this series of 'down to earth', online conversations, researchers present findings from their research work and discuss the relevance of these findings to the life and wellbeing of refugees.
Sharing Insights: The Lived Experience of Syrian Refugees in Canada
In English with Arabic translation.
In the second episode of this series, Jobran Khanji tells us about the findings of a national study on the lived experience of Syrian refugees who arrived in Canada in 2015-16.
The study, which was conducted by the non-profit, Environics Institute for Survey Research, and involved interviewing over 300 Syrian refugees, aimed to document how refugees have fared in their new country and lives, and what can be learned from their experience that might benefit refugees and society at large. It provides valuable insights into refugees' experiences, hopes and challenges for the future.
Jobran Khanji is a community leader, an advocate for peace and a researcher with a background in international development and political science. He recently joined the Environcis Institute for Survey Research to lead the knowledge mobilization efforts for their Syrian Refugee Lived Experience Project. Additionally, Jobran founded Common Ground community house, a grass roots non-profit set to empower newcomers and new Canadians.
To register, please click here.
سلسلة ندوات افتراضية يتحدث فيها باحثون وباحثات عن نتائج أبحاثهم/ن عن اللاجئين وحياتهم وواقعهم
مشروع بحثي حول تجربة عيش اللاجئين السوريين في كندا بعد خمس سنوات من الوصول
باللغة الإنكليزية مع ترجمة للغة العربية
في الجلسة الثانية من سلسلة حلقات "اللاجئون، واقعهم وحياتهم" يطلعنا جبران خانجي على نتائج الدراسة التي اجراها فريقه البحثي عن واقع اللاجئين السوريين في كندا، وحياتهم
تضمن المشروع مقابلات مع ما يزيد على ثلاثمائة لاجئ/ة سوري/ة للحديث عن واقعهم/ن .والتحديات التي يواجهونها ونظرتهم/ن إلى المستقبل
جبران خانجي ناشط مدني وباحث أكاديمي في مجال بناء المجتمع و بناء السلام. بدأ مسيرته العملية من خلال المشاركة في مشاريع مجتمعية مختلفة في سوريا كانت تهدف الى خلق مساحات آمنة تتيح للأفراد أن يتعرفوا على أصدقاء جدد من خارج دائرتهم الاجتماعية التقليدية. قام جبران بعدها بتعزيز خبرته العملية بدراسة أكاديمية من خلال الحصول على ماجستير في مجال دراسات ما بعد الحرب من جامعة يورك في بريطانيا في عام 2016 , ليهاجر بعدها إلى كندا، حيث قام بإطلاق مشاريع مختلفة لبناء السلام و المجتمع. أنهى جبران مؤخراً دراسته لماجستير ثانٍ من جامعة يورك في تورنتو – كندا في مجال العلوم السياسية. انضم جبران مؤخراً الى فريق عمل معهد انفايرونكس للدراسات المسحية ليعمل معهم على الدراسة البحثية الخاصة بتجربة عيش اللاجئين السوريين في كندا بعد خمسة سنوات من الوصول
رابط الحضور أدناه
https://us02web.zoom.us/j/83669966775?pwd=M3pVUk41QU5qVFNFK1QvZGNwcHdJZz09
Meeting ID: 836 6996 6775 Passcode: 914243
كما سيتم بث الجلسة مباشرة عبر صفحتنا على فيسبوك
https://www.facebook.com/RethinkRebuildSociety
يمكنكم الاطلاع على تقرير الدراسة في الرابط أدناه
Stay Informed

Like what you're reading? With our bi-monthly e-newsletter, you can receive even more with the latest details on current projects, news, and events at the institute.
Subscribe